6-13-02
We awoke today to blue skies, but the weather went downhill from there. Easy hike upstream for a couple of miles, then up hill to a fabulous view of snow capped peaks. Rambled up and down over the tundra. About a mile to camp, sprinkles started. Got to camp and set up our tents without anything getting too wet.
It was my turn to write the group journal today. I just finished it up to the current time, anyway.
Saw lots and lots of caribou today. Large herds in the valleys that we moved through. Lots of wildflowers are in bloom too.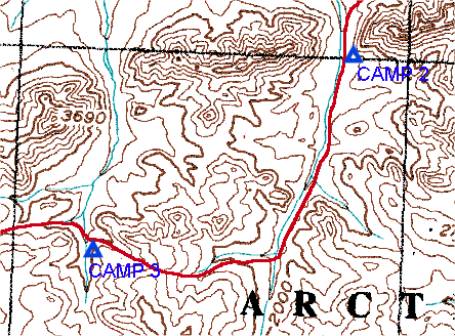 "main" Okerokovic River to an unnamed tributary