Alaska 2012

Denali National Park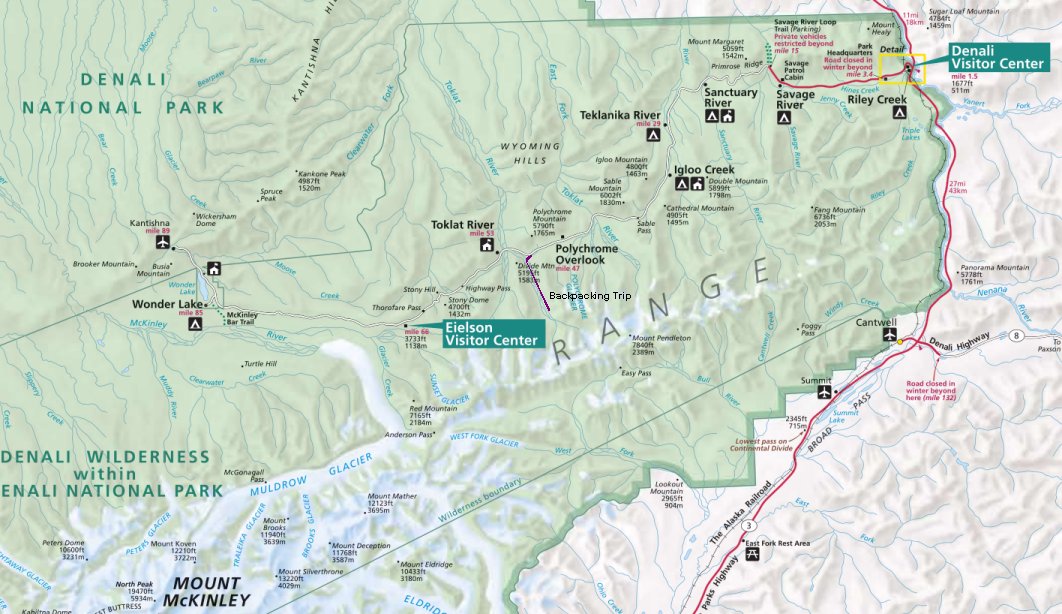 Denali National Park contains the highest mountain in North America, 20,320-foot Mt. McKinley, as well as vast areas of wilderness with lots of wildlife.
We took a bus to get from Anchorage to Denali National Park on Sunday. The other option is the Alaska Railroad, the bus is both cheaper and quicker. We didn't have a view of "the mountain" from the south side on the way to or from the park. Once we arrived at the park, we camped at a walk-in site in Riley Creek campground our first night. On Monday, we rode a "camper bus" into the park, all the way to Wonder Lake. We camped here for two nights, with quite clear views of the mountain early in the morning on Wednesday. We boarded the camper bus again on Wednesday for the trip to our backpacking zone along the east branch of the Toklat River (center of the map above, in purple). We camped a few miles from the park road for two nights, with a day trip farther up the valley on Thursday. Friday we took the camper bus back to Riley Creek, where we camped for our last two nights. While there we went to the sled dog program, and Steve hiked down to Horseshoe Lake and observed beavers!

Weather in the park was generally cloudy with sprinkles from time to time. Our full day at Wonder Lake on Tuesday it rained most of the day. But the rain didn't really get in the way of any of our activities!

We saw lots of wildlife, with two grizzly bear families--mama and two cubs each--a highlight from the bus. We also observed caribou, moose, Dall sheep, a porcupine, arctic ground squirrels, and a pika near our backpacking camp. All in all it was a great week!

Sunday to Wednesday: Riley Creek and Wonder Lake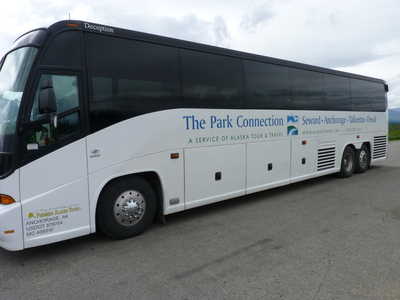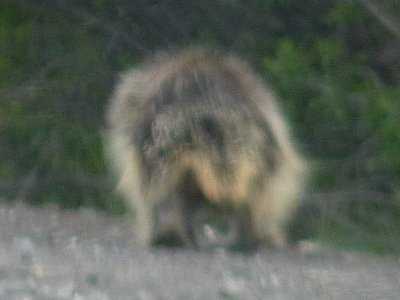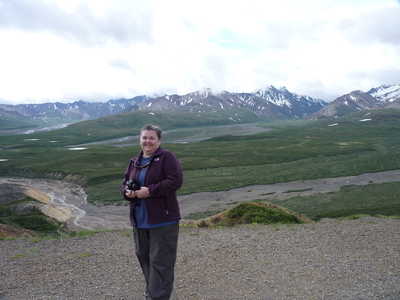 bus we took from Anchorage to Denali, porcupine on the side of the road, Patty at Polychrome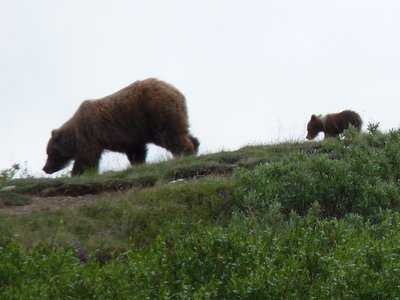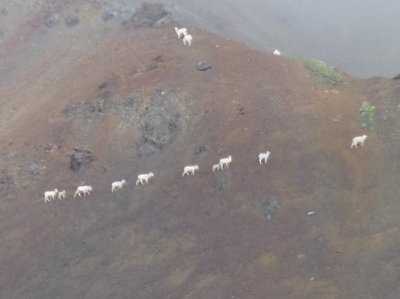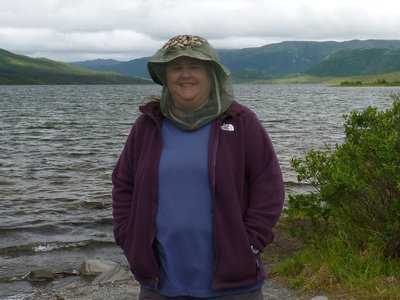 Mama grizzly and cub, Dall sheep, Patty with latest Wonder Lake fashion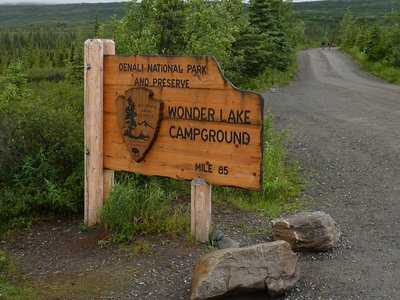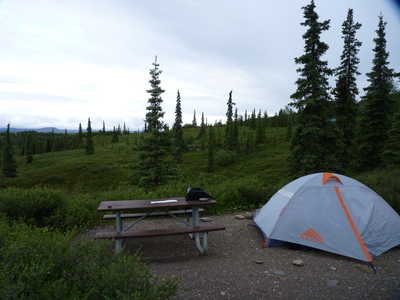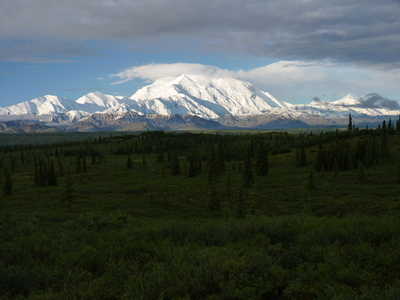 sign and campsite at Wonder Lake, best view of the mountain that we had
cubs chasing mama bear
Wednesday to Friday: Toklat River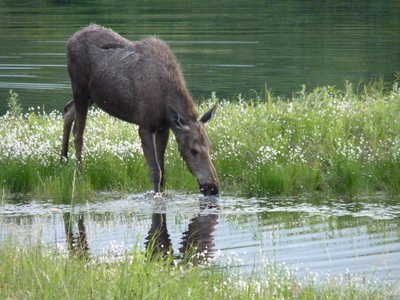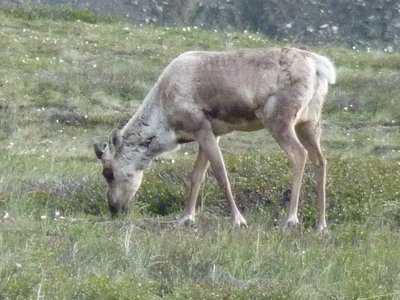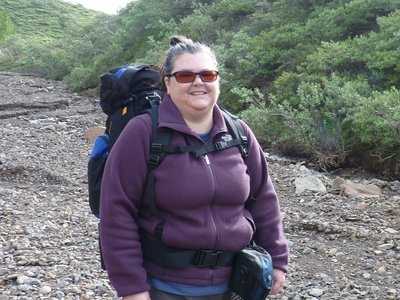 Moose, Caribou, Patty beginning the backpacking trip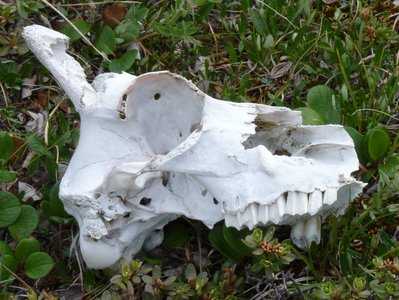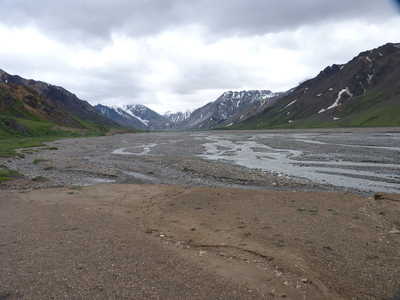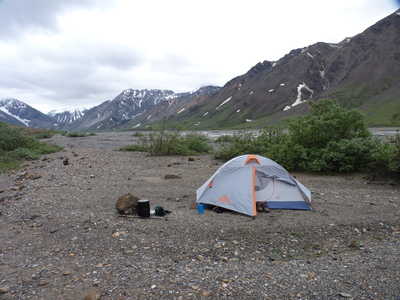 Caribou skull, East branch Toklat River, our backpacking campsite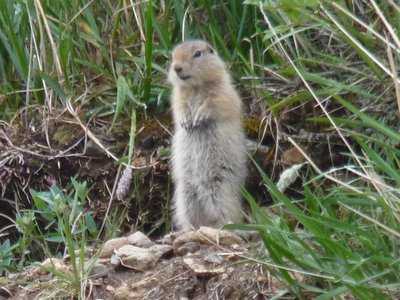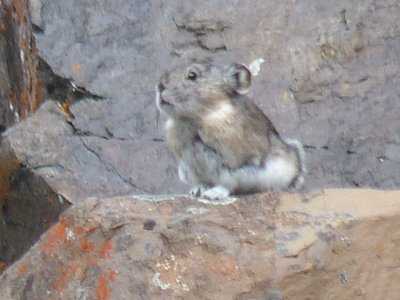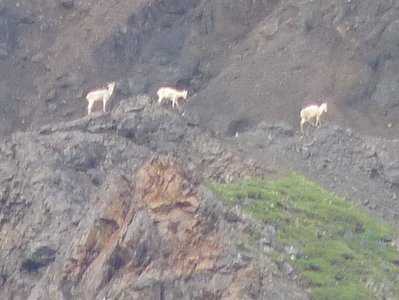 Arctic ground squirrel, Pika at our campsite, Dall sheep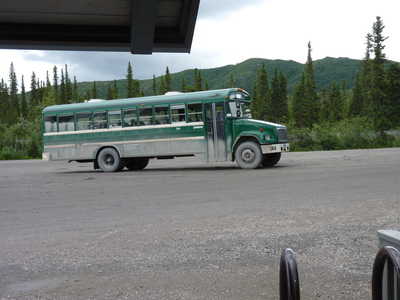 Camper Bus, chirping pika
Friday to Saturday: Riley Creek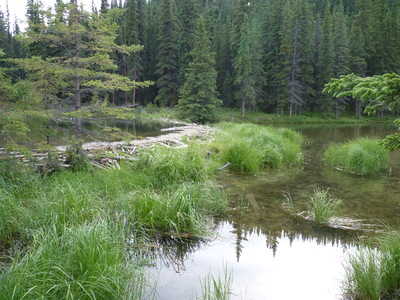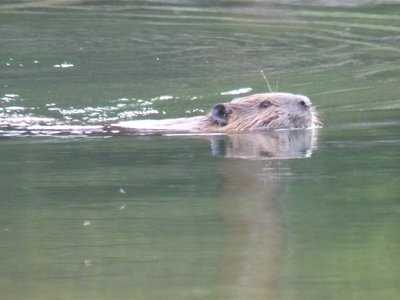 Beaver dam at Horseshoe Lake, One of the resident beavers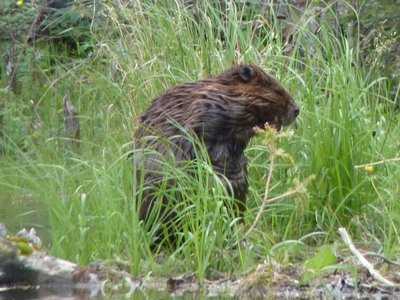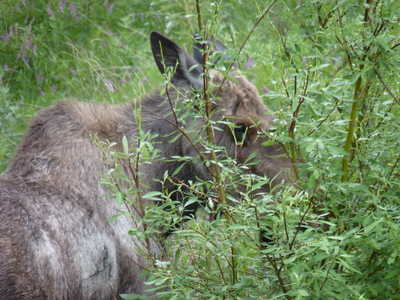 Beaver on shore, Moose having dinner
Busy beaver