Tikal
March 9, 2006
Tikal is a very large Mayan ruins in Guatemala.  This day was an early start, leaving the resort at 7am for the trip across the border, and a 2 hour drive through Guatemala.  Our guide took us through parts of the ruins, but we were distracted looking for toucans and monkeys so we missed a few sections of the ruins.  It really takes two days at least to see all of Tikal and we had only about 5 hours there.  But we had a great time and got some pictures of the monkeys, both spider monkeys and black howler monkeys.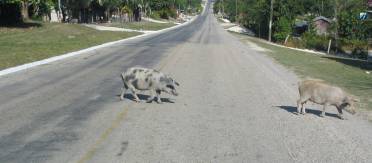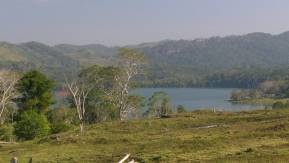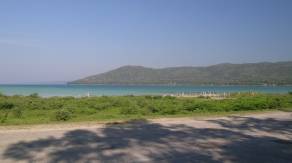 Pig crossing, and two of the lakes we passed in Guatemala on the way to Tikal
The one on the right is Lago de Petin Itza, with the hill behind it the "sleeping crocodile"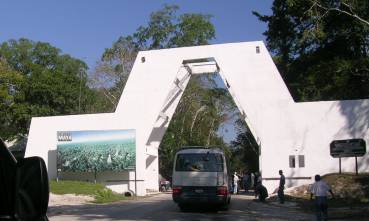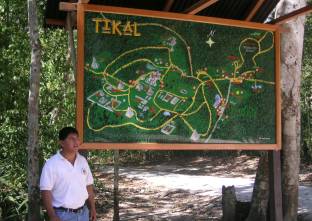 Entrance arch before arriving at Tikal, and our guide Ruben in front of the map of Tikal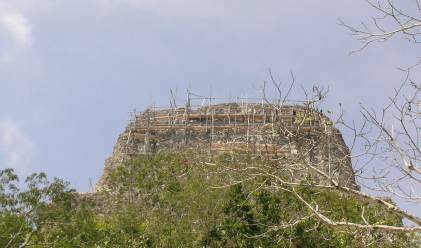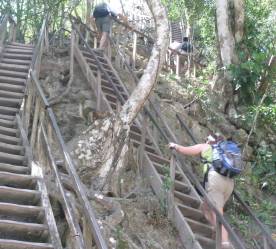 Templo IV, the highest building in Tikal at 210 ft.  Wooden stairs are used to climb it.
The uppermost sections were blocked off, and scaffolding was surrounding the upper reaches.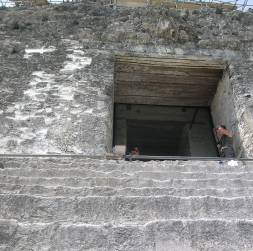 View from Templo IV (Templo I,II, and III from left to right), and the highest we could climb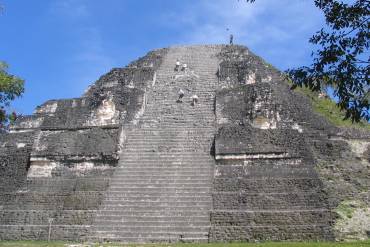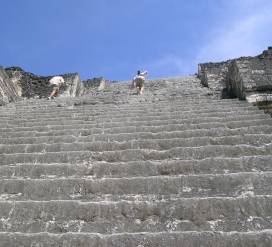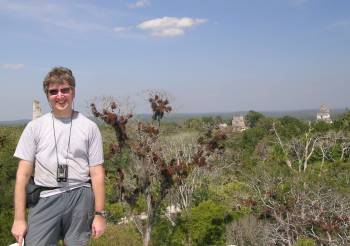 Pyramid at El Mundo Perdido and Steve on top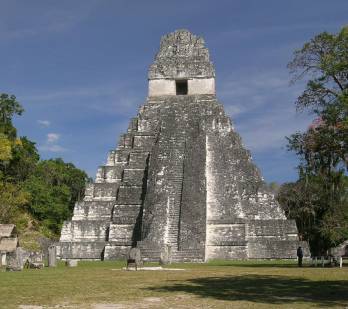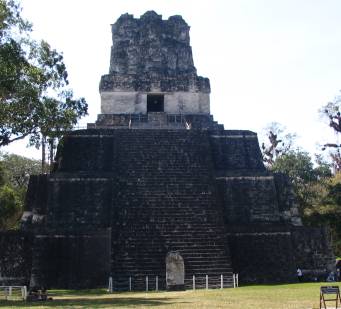 Templo I and Templo II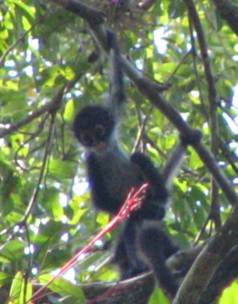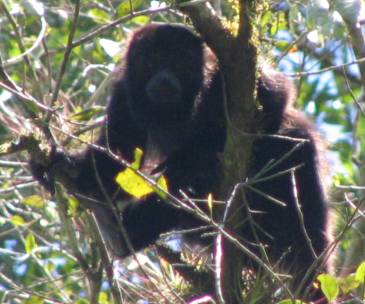 Baby spider monkey and black howler monkey