Sunday: Laguna de los Tres hike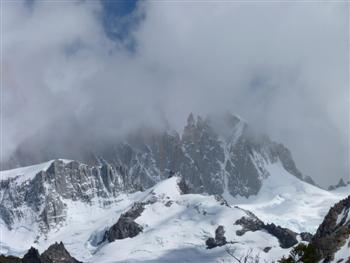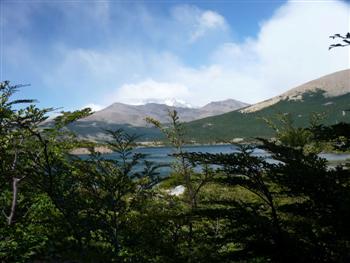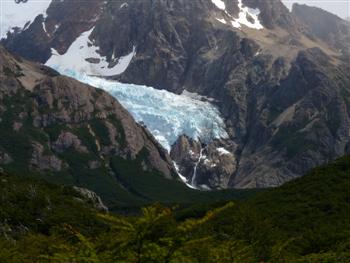 Mt. Fitz Roy in the clouds, Laguna Capri, hanging glacier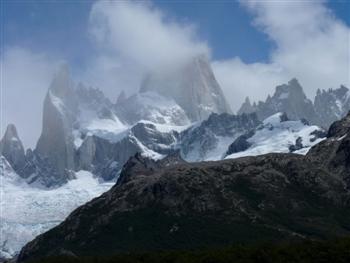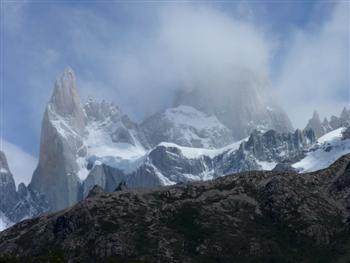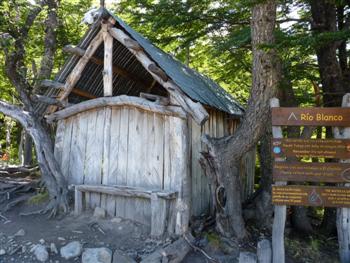 Fitz Roy views, old cabin at Rio Blanco climber's campground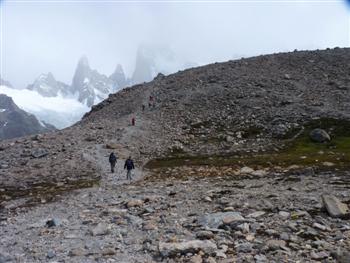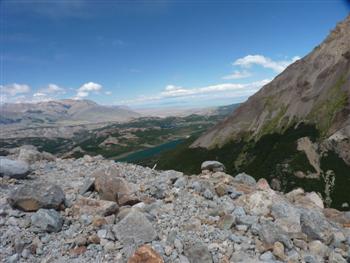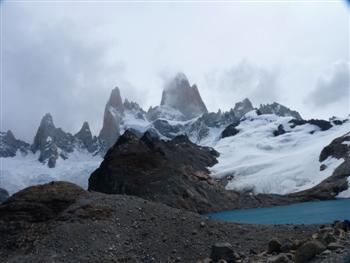 rocky terrain on last section, view back of Laguna Madre and Laguna Hija, Fitz Roy with Laguna de los Tres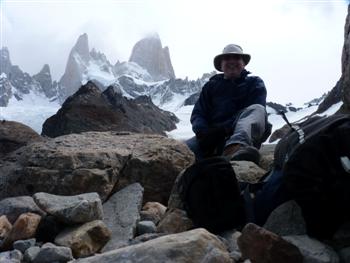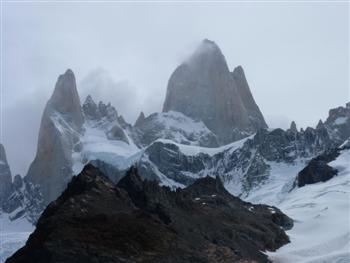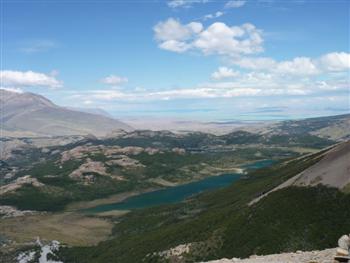 Steve at Luguna De los Tres, Fitz Roy nearly fully visible, view back of Laguna Madre and Laguna Hija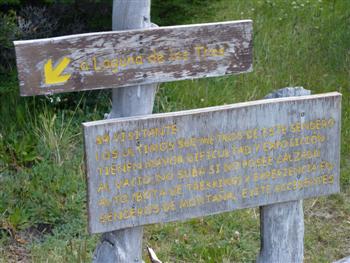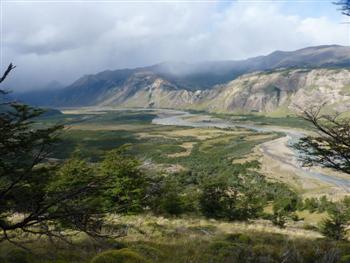 Sign warning of dangerous ascent, Rio de los Vueltas upstream from El Chalten
Sign above says:
Sr Visitante
Los ultimos 500 metros de este sendero tienen mayor dificultad y exposición al vacio. No suba si no posee calzado alto (bota de trekking) y experiencia en senderos de montaña. Evite accidentes.
Google English translation:
Mr Guest
The last 500 meters of this trail are more difficult and vacuum exposure. Do not climb if you have no high footwear (hiking boots) and experience on mountain trails. Avoid accidents.