Ascent to Kibo Hut camp

The ascent of Kilimanjaro cannot be done too fast due to the need to adjust to the altitude. Our itinerary allowed for a five day ascent to the base camp we used for our "summit push," including one rest day where we stayed at the same camp for two nights with a short acclimation hike on the day between. With this itinerary, most of us didn't have too much trouble with the elevation gain.

The ascent starts in the forest outside the national park, with fields of crops being grown by local residents. By the middle of the second day, we were above treeline where we would remain until the last day on the mountain.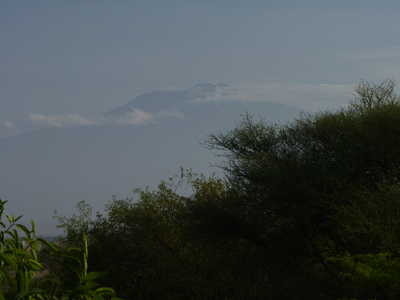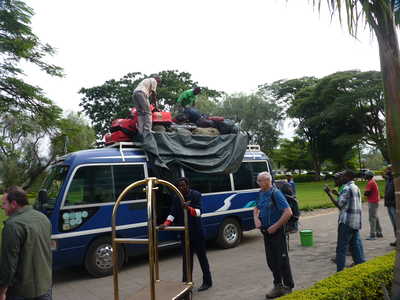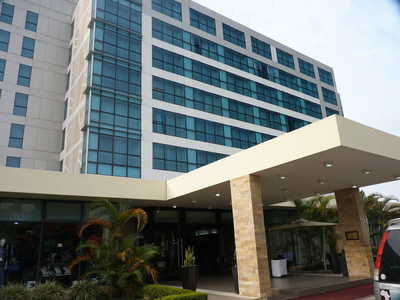 Kilimanjaro in the haze, packing the bus, and Mt. Meru Hotel, our base in Arusha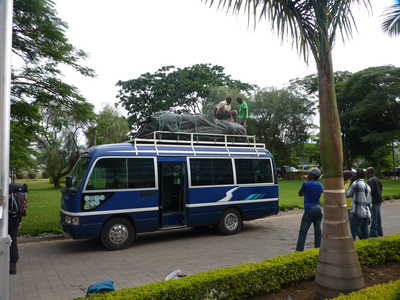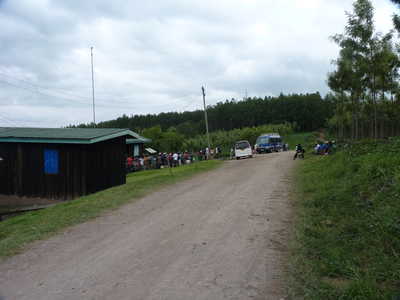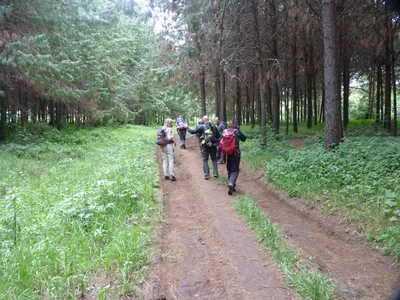 Bus loaded, porters being hired at Rongai Gate, the group on the first section of trail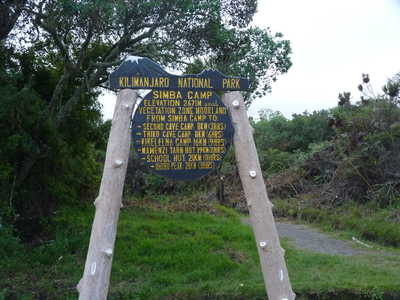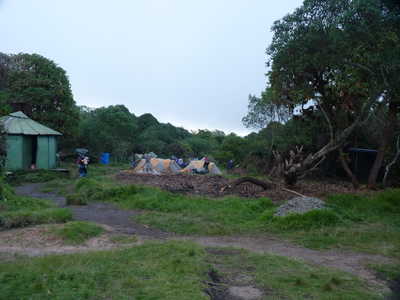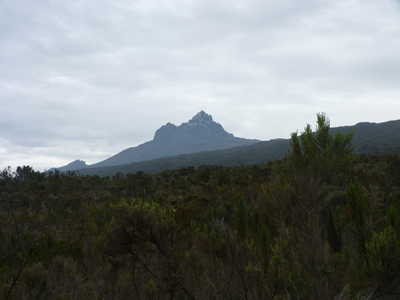 First camp, Mawenzi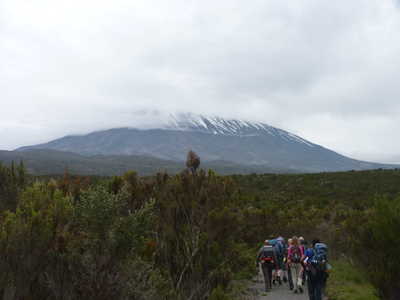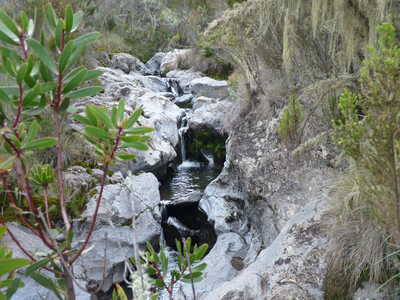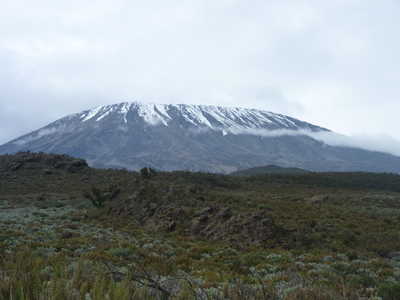 Two views of Kibo and a small cascade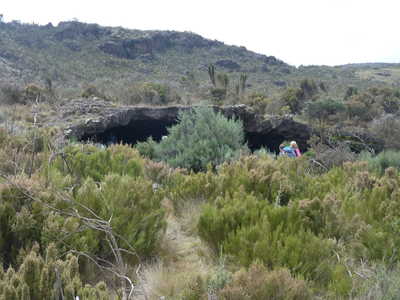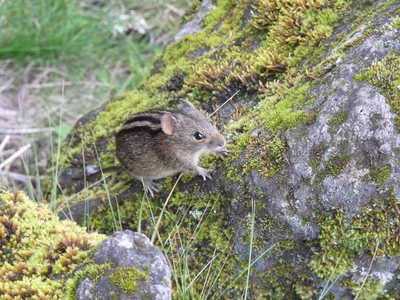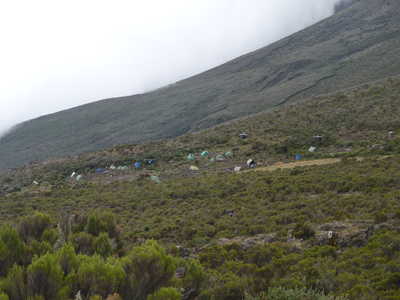 First cave, four striped mouse, second camp at Kikelewa Caves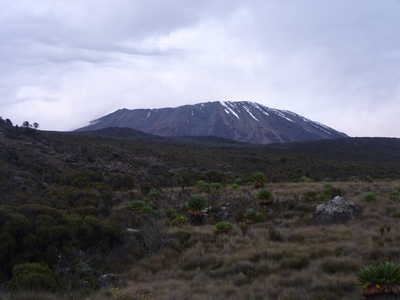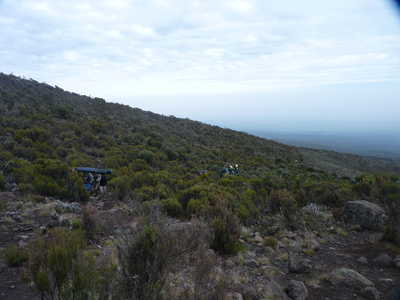 Kibo, Mawenze, porter on trail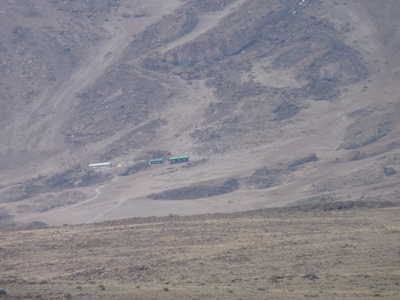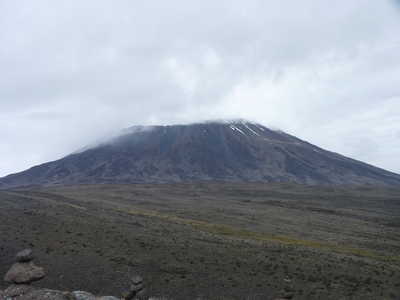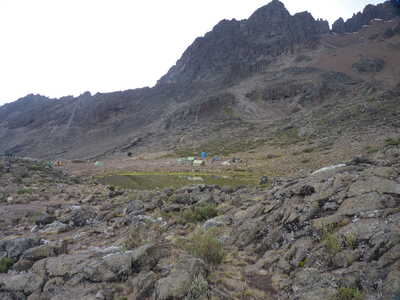 Kibo Hut camp in the distance, Kibo, Mawenzi over third camp at Mawenzi Tarn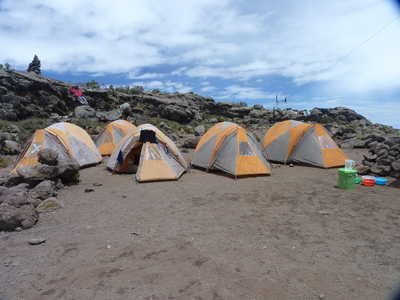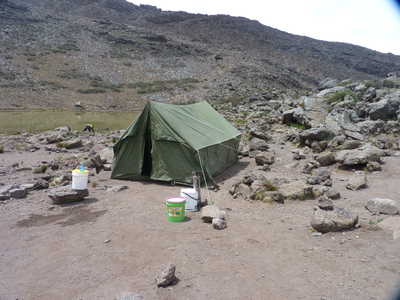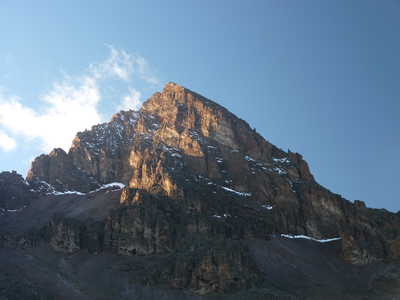 Our tents at Mawenzi Tarn camp, dining tent, Mawenzi looming above camp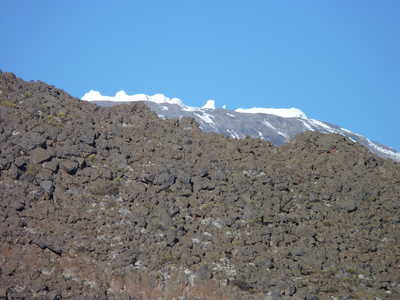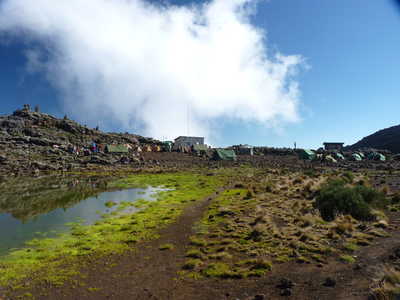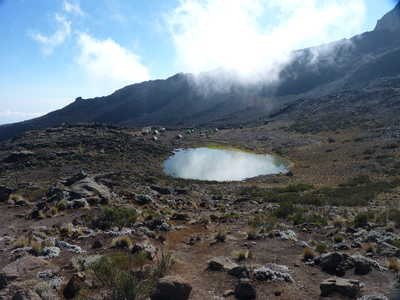 Clear view of Kibo with glaciers, Mawenzi Tarn and camp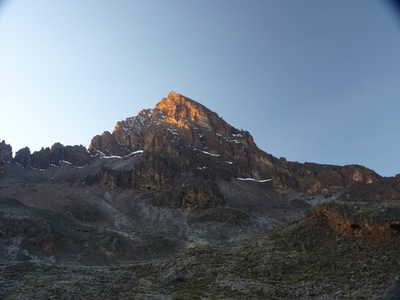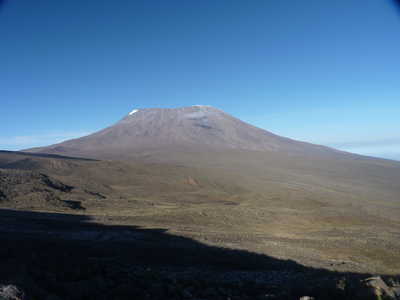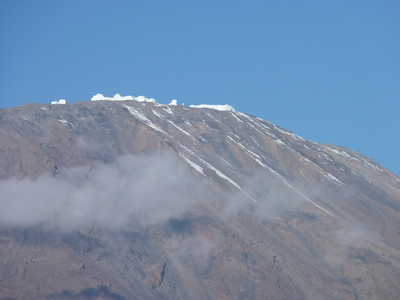 Mawenzi and two views of Kibo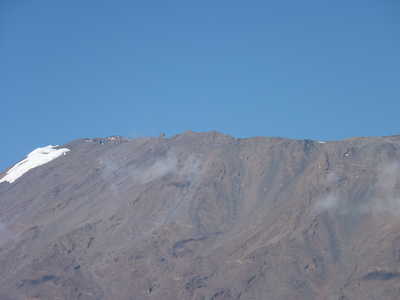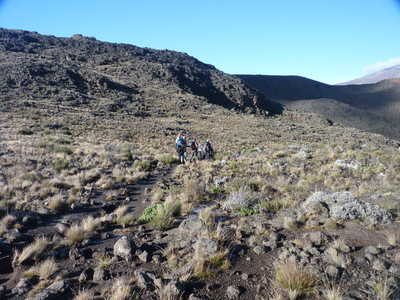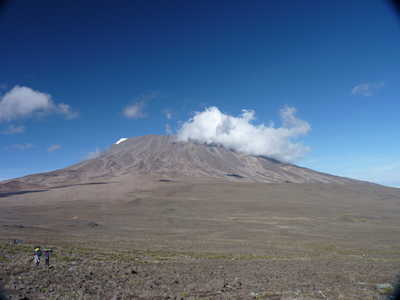 Views of Kibo and the trail through the "alpine desert"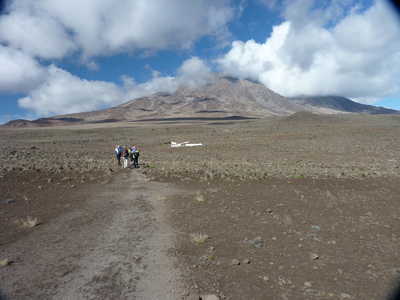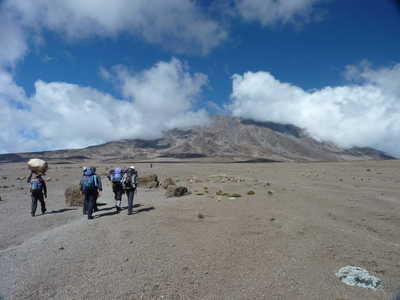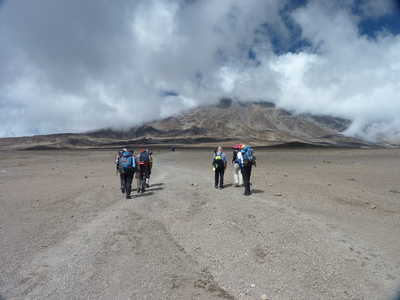 Across the saddle toward our summit base camp at Kibo Hut