Xunantunich
March 6, 2006
Xunantunich (pronounced Shu-NAN-too-NEECH) was our first Mayan ruins, located only a mile from Mopan River Resort.  We crossed the Mopan River on a hand-cranked ferry attached to cables strung across the river.  We climbed to the top of El Castillo, the highest structure, and had grand views into Guatemala, as Xunantunich is right on the border.
Xunantunich was occupied possibly as early as 1000 B.C., and was abandoned around 1000 A.D.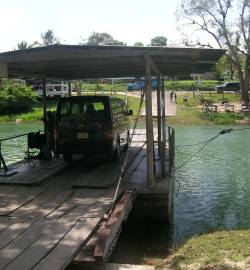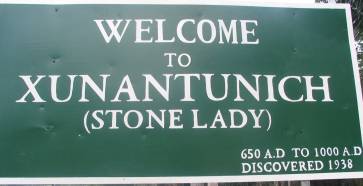 The hand-cranked ferry returning to the other side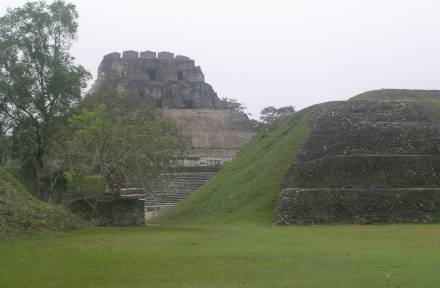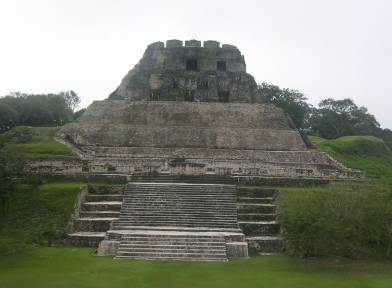 El Castillo, at 130 feet, is the tallest structure in Xunantunich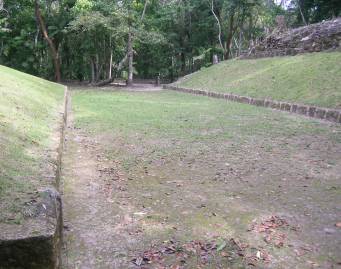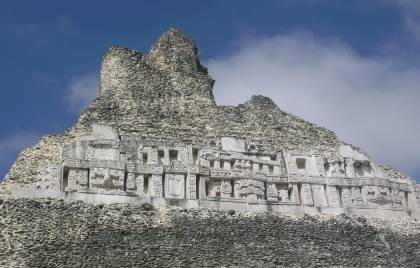 A ball court and El Castillo from the side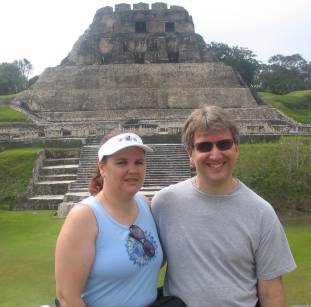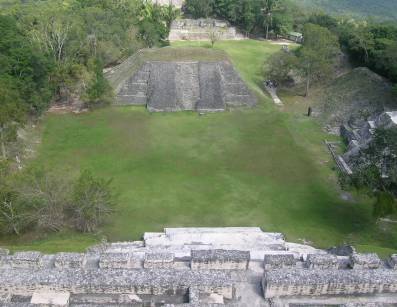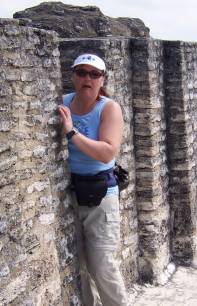 Patty and Steve in front of El Castillo, the view from the top, and a slightly acrophobic Patty on top of El Castillo!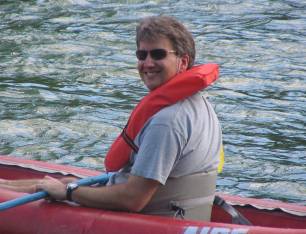 We returned to the resort at lunchtime, and Steve went on an afternoon kayak trip down the Mopan River.  Patty stayed back to lounge by the pool.