Long drive ahead, as is usual on our last day of these trips.  So we got an early start in order to get to the trailhead at a reasonable time.  Pizza in Bishop on the way home!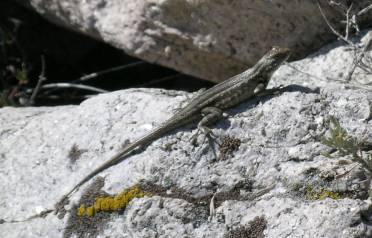 one of the many lizards near the trail
Journal Entry: On the trail at 7:30 for the hike out.  Made good pace through mostly downhill (with 500 feet of uphill thrown in!), got to trailhead at 11:45.  Great trip!